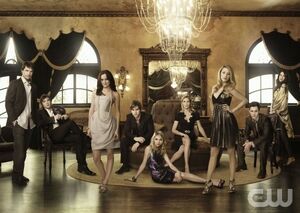 The Royal Family of Spring is a motley made up of the entourage and hangers on to Queen Edane. They wield amazing authority in the Spring Court and among young changelings of all stripes as trend-setters and court officials.
Donna Nobel, Duchess of Music
McKendry Cak, Herald of Spring
Several other young changelings that you have yet to make the acquaintance of.
Community content is available under
CC-BY-SA
unless otherwise noted.